Meet RegLab's Knowledge Centre: the starting point for white papers, customer stories, and blogs. Here you will also find more information about the six most important topics regarding the AML (directive).
Below is a number of articles written for legal professionals to prepare your office for the supervisor's audit. This content is based on supervisors' FAQs during audits.
As a lawyer, you are expected to identify and verify your clients from the very beginning. Also, you must meet AML requirements. It is your responsibility to question critically and to have a detailed report available on the AML Customer Due Diligence. You should work in accordance with the AML guidelines and lay the foundation for an AML inspection performed by the dean. How do you meet all these requirements without annoying your team and clients?
How do you determine whether a case is subject to AML?
How do you determine whether a matter is subject to AML?
The supervisor is about to visit your office. His first question will be this: 'How do you determine whether a matter is subject to AML? Next, he will ask how you lay down the assessment. In this article, we will help you correctly phrase your answer to this question.

Can you show me your AML administration?
The supervisor is about to visit your office. In a previous blog, we already discussed Question no. 1: "How do you determine whether a case is subject to AML?". In this article, we address the supervisor's next question while auditing a law firm. The question is this: "Can you show me your AML records?

Does your office have a written risk policy?
Do you have a risk policy written down on paper, and if so, may I see it? Expect this question during an audit (Section 2a(1) and Section 2b(1) of the AML). It turns out in daily practice, providing the correct answer is easier said than done.




Have AML procedures been drawn up?
This article expands on the previous article: Question no. 3 from the supervisor: "Does your office have a risk policy on paper? How do you put these procedures into practice and what documents should you present during an audit (AML protocol, Articles 2a, b and c of the AML)?

Does the office provide AML courses?
Can you indicate whether you and/or other office staff are following AML courses? What is the frequency of this (Article 3 of the AML Supervision Policy Rule 2018) and when was the last AML course followed?



How did you give shape to the compliance officer position?
The compliance officer position has been introduced to legal firms in recent years. This is mainly because AML expects large firms to appoint compliance officers. The 'AML risk level' of an office also plays a role when it comes to whether or not a compliance officer position should be given shape.

Have you ever reported an unusual transaction?
"Have you ever reported an unusual transaction?" How will you respond to this question (Article 23(1) of the AML)? The AML sets two main obligations: you must identify your clients and you must report any unusual transaction.

Do you include an AML paragraph in the order confirmation?
An important part of the supervisor's audit is the order confirmation.
What does the order confirmation process look like? Do you have an order confirmation for each file and where do you save it? Has an AML paragraph been included?
AML: The six most debated topics
Below you will find an overview of topics that have been discussed a lot during the past period.

Explaining the AML directive
AML (Anti Money Laundering) is the term for the international legislation on which the Dutch Money Laundering and Terrorist Financing Prevention Act (AML) is based. At European level, this regulation is known as the 5th AML directive. This article is about what this legislation entails and how it relates to AML.

AML: five FAQ's
The AML was created by merging two original acts: the Service Identification Act and the Unusual Transactions Notification Act, into one act: the AML ('Money Laundering and Terrorist Financing Prevention Act). This Act is, as the Council of State puts it: "Aimed at preventing the use of the financial system for money laundering and terrorist financing. Below are the five most frequently asked questions about this Act?

KYC: the meaning
Every European financial institution must screen its customers prior to acceptance. KYC (Know your Customer) aims to combat money laundering, fraud and terrorism. The steps required to ensure proper KYC procedures are mainly background checks. You can read in this article what KYC is all about, what a KYC procedure entails and what role Customer Due Diligence plays in all this.

What is and how do I screen a PEP?
A PEP is a Politically Exposed Person. Due to their influential position, a higher risk of money laundering, for example, is assumed. They have been accused of e.g. bribes, tax evasion and terrorist financing. Now you are probably wondering: "What makes someone a PEP and how do I check?" We provide the answer on this page.

Sanctions Act: how it matters
The Sanctions Act dates from 1977 and was called into existence to combat money laundering and terrorism. Within this Act, the Netherlands implements the sanctions that are in force internationally in the United Nations and the European Union. Organizations subject to this Act must identify all new and existing clients. They should also check whether there are any sanctions against them. The Sanctions Act is complex. We will explain things on this page.

What is a UBO?
The UBO and the UBO register ... what is that all about? Let's start at the beginning: a UBO is an 'ultimate beneficial owner'. If you are subject to AML, you must investigate this person as well as his 'ultimate beneficial ownership'. Failing to do so may result in sanctions. Are you curious about UBOs and your obligations?
Below is an overview of issues that stand out for our compliance officer. What exactly are the biggest challenges and where is there plenty of room for improvement? You can read it in the articles below.

AML policy update
The AML policy is a dynamic part of your firm. Within AML, things change from time to time. These changes may affect your policy. I notice that firms find it a challenge to actively work on this. In this blog, I outline the three most common mistakes and give some practical advice.

Collaboration with other firms
Firms regularly forward work to each other. Often because one firm has that specialism in house that the other firm lacks for that particular matter, for example if it involves foreign law. Unfortunately, things sometimes go wrong with the AML obligation within this collaborative structure.

Required information
You should always identify your (potential) client. Also, every client should be screened against sanction lists. To identify natural persons and legal entities, you request various documents. This article explains which documents those are according to AML legislation.

AML screening
'What exactly do you screen clients for?' You not only screen clients to see whether they appear on a sanctions list. You also check the lists of high-risk countries for each person involved in the matter. What to screen and what you do if a client is on a list is explained in this article.

How do I determine and substantiate an AML risk profile?
In this article, I answer the most frequently asked questions regarding AML risk profiles. How do I decide the risk profile, what do I write down and what type of (follow-up) research do I do?



Mandatory monitoring of clients
You have written a policy and you conduct AML checks during client onboarding. Many firms think they are done at this point. Unfortunately, one of the most important AML obligations is next: monitoring regular clients. How do you do that conveniently?
Testimonial —
Atlas Tax Lawyers / Fiscalisten
"RegLab has helped us to streamline our procedures"
— Read more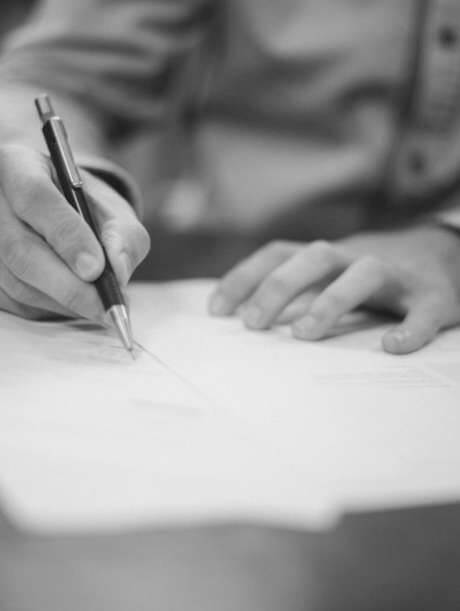 Testimonial —
Banning Lawyers / Advocaten
'RegLab has enabled us to ensure that many files that were non-compliant are now compliant.'
— Read more